St. Anthony's School Programs Needs Your Help
If you would like to learn more about St. Anthony's School programs, its funding, it's scholarship provisions for students, and the overall program, learn more at our Donations page.  
Some Thoughts on Making a Will
St. Anthony School Programs also receives charitable support from the following organizations.
Diocesan Annual Collection
A special collection to benefit St. Anthony School Programs and DePaul School for Hearing and Speech is typically taken the third weekend of January at all masses at each Parish throughout the Diocese of Pittsburgh.
St. Anthony School Programs provides Catholic special education to children with Down Syndrome, Autism Spectrum Disorder and other Intellectual Disabilities in six elementary/intermediate classrooms, three secondary classrooms and one college-age program located on the campuses of Duquesne University.
DePaul School for Hearing and Speech provides Listening and Spoken Language (LSL) education to children who are deaf or hard of hearing. Without the use of sign language, DePaul students learn to listen and speak and successfully transition to their neighborhood schools alongside their peers with typical hearing.
Your donation will help St. Anthony School Programs and DePaul School for Hearing and Speech to further their goals of providing quality educational programs and services to their students. Your generosity will help these organizations forever improve the lives of their students and families.  If you have any questions or would like more information on these organizations, please contact St. Anthony's at 724-940-9020 and DePaul School at 412-924-1012.
 Special thanks to all of the pastors and their church families who help make this collection successful. 
Charitable IRA Rollover
Don't Miss Your Chance: Make Tax-Free Gifts From Your IRA Today! 
The IRA charitable rollover legislation allows you to transfer lifetime gifts up to $100,000 using funds from your individual retirement account (IRA) without undesirable tax effects.
You may contribute funds this way if:
You are age 70½ or older at the time of the gift.
You make a gift of any amount up to $100,000 on or before Dec. 31st.
You transfer funds directly from an IRA.
You transfer the gifts outright to one or more qualified charities, but not to supporting organizations, or for gift annuities, charitable trusts, donor advised funds or any gift from which you receive a personal benefit.
I've already named your organization as the beneficiary of my IRA. What are the benefits if I make a gift now instead of after my lifetime?
A.By making a gift this year of up to $100,000 from your IRA, you can see your philanthropic dollars at work. You are jump-starting the legacy you would like to leave and giving yourself the joy of watching your philanthropy take shape. Moreover, you can fulfill any outstanding pledge you may have already made by transferring that amount from your IRA under this legislation as long as it is $100,000 or less for the year.

Q. I'm turning age 70½ in a few months. Can I make this gift now?
A.No. The legislation requires you to reach age 70½ by the date you make the gift. 

Q. I have several retirement accounts—some are pensions and some are IRAs. Does it matter which retirement account I use?
A. Yes. Under the legislation, gifts can be made from IRAs. Pension, profit sharing, 401(k), 403(b) and other forms of retirement funds do not fall under this tax legislation.

Q. Can my gift be used as my minimum required distribution under the law?
A. Yes, absolutely. If you have not yet taken your required minimum distribution, the charitable IRA rollover gift can satisfy all or part of that requirement. Contact your IRA custodian to complete the gift. 

Q. Do I need to give my entire IRA to be eligible for the tax benefits?
A. No. You can give any amount under this provision, as long as it is $100,000 or less this year. If your IRA is valued at more than $100,000, you can transfer a portion of it to fund a charitable gift.

Q. I have two charities I want to support. Can I give $100,000 from my IRA to each?
A. No. Under the law, you can give a maximum of $100,000. For example, you can give each organization $50,000 this year or any other combination that totals $100,000 or less. Any amount of more than $100,000 in one year must be reported as taxable income.
If you have any questions or would like more information, please contact St. Anthony's at 724-940-9020 or email the Charitable Foundation.
Matching Gifts
You may be able to double your donation to St. Anthony School Programs. Many employers sponsor matching gift programs to match charitable contributions made by their employees. Gifts from retirees and spouses may also qualify for a match.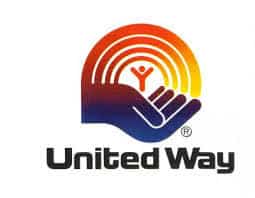 United Way
Many donors choose to support our students by participating in the United Way campaign. Giving through the United Way Campaign at your workplace is an easy and effective way to make a difference in a student's life. Simply designate St. Anthony School Programs Donor Option #194 in the space provided on the application form and you can begin supporting our students through your payroll deductions.
EITC Tax Credit
Contributions made through the Educational Improvement Tax Credit Program allow St. Anthony's to provide tuition aid to families in need. Through the EITC Program, a business or individual contributes to a qualified Educational Improvement Organization, such as St. Anthony School Programs, making the contributor eligible for a tax credit equal to 75% of the contribution or 90% if the same contribution is made for a two-year commitment.
Your EITC donation to St. Anthony's will help a child with special needs receive the education they need to go on to live as independently as possible!
We encourage you to work with our partners at Central Pennsylvania Scholarship Fund or the Catholic Diocese of Pittsburgh if you are interested in donating through the EITC Program.
For questions, please contact Jennie Colbert at 724-940-9020 x 103.
Diocese Reference Sheet Diocese Intent Form CPSF Reference Sheet
CPSF Joinder Form

Knights of Columbus
In September of 1959 Most Reverend John J. Wright, then Bishop of Pittsburgh commissioned the Pittsburgh Chapter of the Knights of Columbus to embark on a program to help children with intellectual disabilities. A special Charities Committee was formed, and a Christmas Seal Program was suggested as a potential funds raiser.
The idea received instant support and blessings from Bishop Wright. In 1960 the Special Charities Committee was changed to The Bishop Wright Project for St. Anthony's School for Exceptional Children. In 1964, the McGuire Memorial Home was added to the Diocesan facilities for children with intellectual disabilities and became associated with the Bishop's Project.
The Knights of Columbus Bishop's Project flourished because of the efforts and enthusiasm of the Knights, and the cooperation and help of the media and the public's generosity. Although the Seals Program was the initial fundraising activity, each council continued to add other methods of obtaining funds. Now in addition to the Seals Program, local chapters can participate in a penny collection following Sunday masses and a Tootsie Roll Distribution at local shopping centers.
As of 2013, the Knights through their extraordinary efforts have raised almost $5.5 million dollars to support St. Anthony School Programs and the McGuire Memorial Home. When you see the Knights after a Sunday mass or collecting at your favorite store, know that the donations you make are helping children with intellectual disabilities succeed.
Find Your Way to St. Anthony's