The following are a list of resources that St. Anthony's refers parents of students to for additional activities, support, and as a resource list.  While not affiliated with these organizations, they have proven helpful to our families in the past.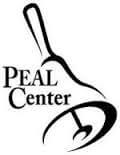 Parent Education Advocacy Leadership Center
The PEAL (Parent Education Advocacy Leadership) Center is an organization of parents of children with special health care needs and disabilities reaching out to assist other parents and professionals. As Pennsylvania's Family to Family Health Information Center (F2F), PEAL serves all of Pennsylvania. The PEAL Center is Pennsylvania's Parent Training and Information Center (PTI) serving Western and Central PA. For more information, visit their website here.

Pittsburgh Ballet Theatre Sensory-Friendly Performances
Pittsburgh Ballet Theatre is proud to continue its sensory-friendly programming. Experience these shows in a supportive theater setting designed for patrons with sensory sensitivities and other special needs. Accommodations include relaxed house rules, lower sound levels, and specially trained volunteers. Learn more about the accommodations here.
TICKETS START AT JUST $15
Online
Call: 412.456.6666
Groups 8+ Save up to 50%: 412.454.9101 or via email
Everyone--PBT staff, dancers, ushers, and volunteers--will be trained prior to the performance. PBT is working with many local autism and intellectual and developmental disability experts to make sure that everyone involved understands the spectrum of special needs that patrons may have and strategies for helping all patrons through this experience.
For more information or questions please visit the Pittsburgh Ballet Theater website.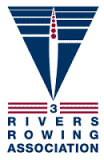 Three Rivers Adaptive Rowing Association
Three Rivers Rowing Adaptive Programs offer athletes age 12 and older with disabilities the chance to enjoy the fun, challenge, and relaxation experienced by all who have been "hooked" by the sports of rowing and paddling. The program location, on the Allegheny River near downtown Pittsburgh, also affords participants and volunteers the opportunity to explore the revitalized waterways and shoreline of our beautiful city. For more information on the program, please visit the Three Rivers Rowing Association website.
Estate Planning for Parents of Children with Autism
As people grow older, especially parents, they begin to think about the future, and how their children will be provided for after they're gone. For parents of children without developmental disabilities, this is easier, as those children can typically provide for themselves.
However, when you have a child with Autism Spectrum Disorder, the issue becomes much knottier. Not only do you have to financially provide for that child after you're gone, you must ensure they'll be well taken care of and that your death does not compromise the child in any way other than the obvious emotional impact losing you will have.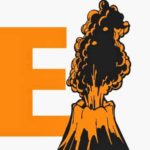 Eruption Athletics
Eruption Athletics is a group personal training program for men and women with extra needs and disabilities. This athletic trainer-certified program helps aid in the development of strength, flexibility, endurance, and body control as well as providing a safe comfortable social environment in which these individuals can grow and learn. If you would like more information, check out their website.

Lifesteps
Lifesteps provides adult services for adults with special needs. They help individuals and families with life's changing needs by developing programs and providing services which will improve their quality of life. For more information on their programs, please visit their website.
How to Create a Backyard Sanctuary for Kids with Disabilities
by HomeAdvisor
Children of all abilities and needs should have room to play and explore their world. In fact, play is so important for a child's development that the United Nations declared play is a human right for children. Making your home a place where a child with special needs can be active takes more than a look around. You'll want to brainstorm ways the outside can be an inclusive sanctuary for children of all abilities, too.
Treating Sensory Processing Issues
On a gray Sunday afternoon in December, families are flocking to a small, colorful gym housed in a school on a quiet block in Brooklyn. Inside, children are jumping into a ball pit, crashing into mountains of supersized pillows, rolling and bouncing on huge balls, and swinging and spinning wildly inside a cocoon-like sling.
Best Buddies
Best Buddies is a global volunteer movement that creates opportunities for one-to-one friendships, integrated employment and leadership development for people with intellectual and developmental disabilities.  For more information or to find a local program, please click here.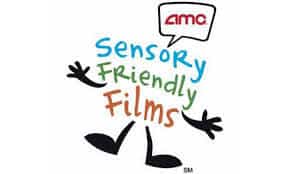 Sensory Friendly Films
AMC Loews Waterfront is proud to partner with the Autism Society to offer unique movie showings where we turn the lights up, and turn the sound down, so you can get up, dance, walk, shout or sing! Our Sensory Friendly Film program is available on the second and fourth Saturday (family-friendly) and Tuesday evenings (mature audiences) of every month. Visit their website to check for other showings and movie times.
AMC Loews Waterfront: 22300 West Waterfront Drive, West Homestead, PA 15120
Guest Services: 412-462-6550 Advanced ticket purchase recommended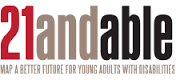 21 and Able
21 and Able is an initiative that is working to create a roadmap for youth with disabilities who are transitioning out of the education and supportive services system to work, live independently, and participate actively in their communities to the extent possible for each individual.
Contact them at (412) 255-1155 or visit their website for more information.
How Learning in Multi-Sensory, Hands-on, and Creative Ways Helps Children with Special Needs:
An ACCEL Classroom Experience
All children learn in different ways and a successful teacher will approach the educational experience of their students using many different methods to meet these needs.
While one child may respond better to visual information, another may learn best audibly.
Find Your Way to St. Anthony's